Practical Tips for Developing an Asset Management Policy

Steve Schwabe, Woolpert Project Manager, discusses the ins and outs of a successful policy planning effort in this free webinar. Come away with:
Easy-to-apply tips for planning an asset management policy

Informative resources for policy training and guidance

Real-world success stories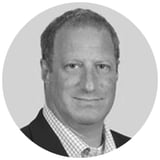 Steve Schwabe, IAM
Steven Schwabe is a Project Manager in Woolpert's Information Technology and Management Consulting (ITMC) group. An expert in enterprise asset management programs and software solutions, he draws his experience from a diverse background in engineering, operations management, manufacturing, business consulting and various software implementations (EAM, CMMS and ERP) across private industry and public-sector organizations. Steve's strength is in bringing large and complex solutions into focus across all levels of an organization while managing all phases of service delivery.
---
Enterprise Asset Management Solution & ISO 55000: Is your cart in front of your horse?
Some municipalities consider implementing an enterprise asset management (EAM) software package to be the same thing as performing asset management. But are they really one and the same?

Up-front asset management planning is necessary to fully leverage an EAM system and establish a successful asset management program. One of the many definitions of asset management is the structured transition from simply maintaining assets to managing their entire life cycles. Asset management requires a shift in focus from ensuring an asset's function to determining if it is performing at a stated level of service, within an acceptable risk tolerance and with an affordable life cycle cost.

In this presentation, Shiv Iyer will discuss how to:
Shift focus from asset maintenance to asset life cycle management

Successfully implement an asset management program

Develop a program roadmap for ongoing success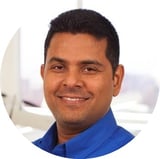 Shiv Iyer
Shiv Iyer is a Project Manager with Woolpert's Information Technology and Management Consulting (ITMC) group. With 20 years of experience in engineering and asset management, both practical and academic, Shiv brings a wealth of knowledge to the team. While Shiv's primary role is project manager, his experience allows him to also serve as an SME for enterprise management.
---
Asset Data Maintenance: Is your cart in front of your horse? Part 2
In this webinar, Project Managers Jeff Pesler and Christina Martinez will discuss a critical–but often overlooked–component of asset management projects: asset data. With almost 40 years of combined experience, both as project owners and consultants, Jeff and Christina have discovered that neglecting asset data, whether people, processes or technology, leads to struggling asset management programs. Conversely, shining a light on asset data often results in better-quality asset management projects and more comprehensive programs.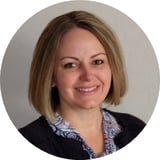 Christina Martinez, GISP
Christina Martinez is a Project Manager and experienced asset management expert with over 17 years in the field. Christina's focus is on translating client needs into technical solutions. She can talk "under the hood" specifications with developers, allowing her to facilitate a better connection between her clients' needs and the technology she implements. For Christina, the key to a successful project is teamwork and transparent communication with clients.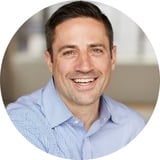 Jeff Pesler, AICP, IAM
Jeff Pesler is a Project Manager who works with clients to develop and implement optimized asset management solutions that result in greater returns on their capital budgets. Jeff has successfully led implementation projects for a diverse range of clients in the public, private, and non-profit sectors. With over 15 years of consulting experience, Jeff is able to successfully keep clients engaged and maintain project momentum through open communication.
---
Disparate Doesn't Have to Mean Separate
Registration Coming Soon.

Municipalities and utilities collect and maintain a wide variety of asset and operational data, much of which exists in silos, never to see the light of day—much less be used to support organizational missions. Enterprise systems from companies such as Esri, Cityworks and OSIsoft offer easy integration, making it simple to merge disparate data streams into holistic views of asset conditions and operational health. In this webinar, Woolpert Program Director for GIS Solutions Frank Orr will discuss and demonstrate various integration methodologies that enable operations and asset managers to respond efficiently to changing conditions, both in facilities and across networks.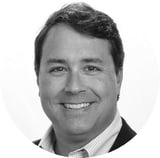 Frank Orr, PMP, GISP
Frank Orr has decades of experience in nearly everything GIS. His well-rounded technical expertise helps him monitor minute details—as well as view the big picture and identify opportunities for cross-market integration.