Practical Tips for Developing an Asset Management Policy

Steve Schwabe, Woolpert Project Manager, discusses the ins and outs of a successful policy planning effort in this free webinar. Come away with:
Easy-to-apply tips for planning an asset management policy

Informative resources for policy training and guidance

Real-world success stories
---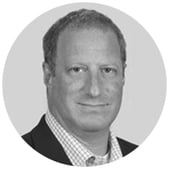 Steve Schwabe, IAM
Steven Schwabe is a Project Manager in Woolpert's Information Technology and Management Consulting (ITMC) group. An expert in enterprise asset management programs and software solutions, he draws his experience from a diverse background in engineering, operations management, manufacturing, business consulting and various software implementations (EAM, CMMS and ERP) across private industry and public-sector organizations. Steve's strength is in bringing large and complex solutions into focus across all levels of an organization while managing all phases of service delivery.